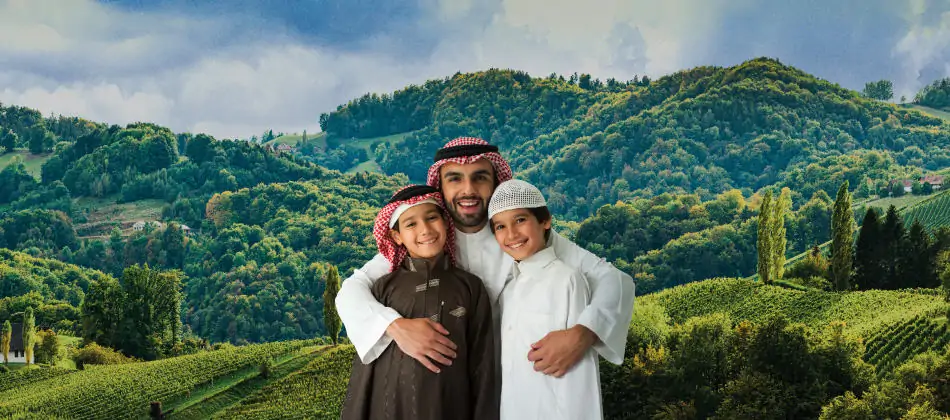 Why Bosnia and Herzegovina is a family friendly place
There is no European country like Bosnia and Herzegovina, regarding natural beauties, history, cost of living and business opportunities.
Park Group Dubai has issued a free ebook "Guide for Smart Investing in Bosnia and Herzegovina" where it emphasizes all the amazing facts about this country.
Another big fact about Bosnia and Herzegovina is that this is a country for families. As a parent you want to afford your children an adventurous journey in touch with nature. You want your children to spend time in the mountain air. You might wanna try fishing and exploring beautiful rivers and lakes or show them a long and interesting history of a country that has been part of several empires and has rich historical monuments.
Interesting facts about Bosnian people is that every weekend or a free time they love enjoying the mountains that surround cities and many families love having a house in a countryside to grow organic food and enjoy nature. The rocky mountains are fantastic not just for hiking and climbing, but also rafting, paragliding and mountain biking. Imposing peaks loom over the city, and true wilderness is never more than 30 minutes away. The most famous mountains are Trebević, Jahorina, Igman and Bjelašnica.
In winter time, they offer some of the best and most affordable slopes in Europe. Jahorina and Babin Do are the most easily reached slopes. The Olympic slopes of Bjelašnica offer eight runs, each with a ski lift, from easy to black, as well as valley runs.
Bosnia & Herzegovina is a Muslim-friendly destination
Muslims, also known as Bosnian Bosniaks, comprise roughly half of the population in Bosnia, making them the largest single religious community within the country. The two other common religious groups are Eastern Orthodox Christians (Bosnian Serbs) and Roman Catholics (Bosnian Croats).
Islam was introduced to Bosnia by the Ottomans, who ruled the country for around 400 years up until 1878. Today, the still-functioning Emperor's Mosque in Sarajevo — the first mosque built by the Ottomans following their conquest of the country — stands as a testament to the far-reaching influence of history on the people of today.
Finding Halal food in Bosnia is not a problem as there are many Muslim-friendly establishments around the country, including the two favourite destinations among travellers: Sarajevo and Mostar. There's also no shortage of prayer spots within the country.
Park Group Dubai has planned real estate projects that offer the best of Bosnia and Herzegovina to families who want to spend time in this remarkable country.
Email info@parkgroupbosnia.com is available for any questions you may have regarding buying a property in Bosnia and Herzegovina or expanding your business opportunities in this country.